Contact CALA to discuss your interest in joining this internationally recognized team of Aquafitness Trainers.
President, Founder and Owner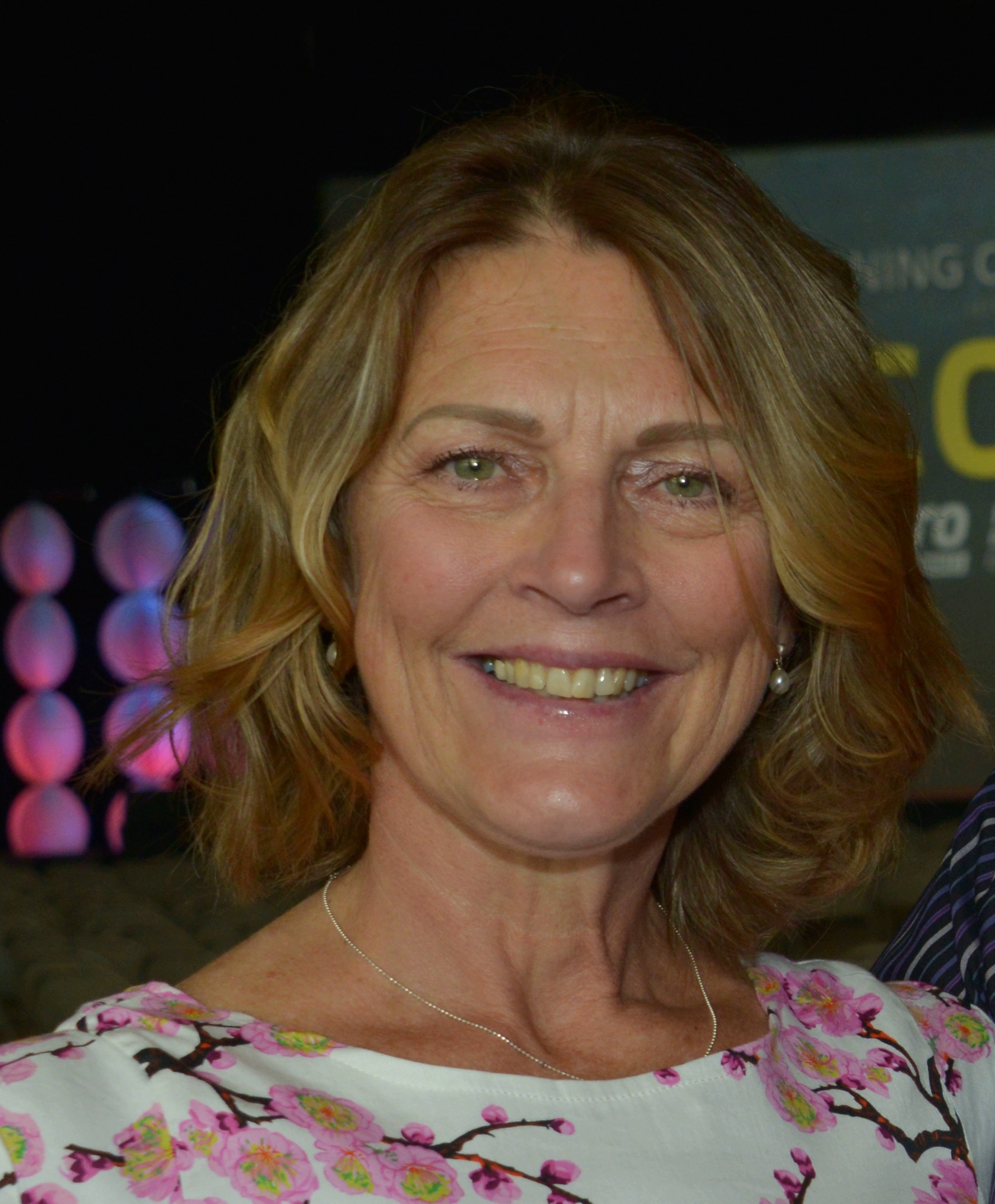 Kopansky, Charlene, Founder and President
Charlene Kopansky, Founder & President of CALA, B.Sc. Human Kinetics, B. Ed., CALA Inc. Founder & President. Charlene is a dynamic, dedicated individual who embodies a vision of excellence. Charlene taught high school Biology, Science & PHE as well as dance fitness classes at the university level. Her skills in dance choreography, water running, personal training, fitness and aqua fitness leadership have made her a popular presenter in Brazil, Trinidad & Tobago, Mexico, Australia, Germany, Cuba, Dominican Republic, UK, Israel, South Africa & New Zealand. Awards include 'Top Presenter' and Presenter of the Year-Germany, Volunteer Recognition and Leadership Awards-OFC, Who's Who of Canadian Women in Fitness- Chatelaine Magazine, Fitness Leader of the Year-Fitness Institute & Specialty Presenter of the Year canfitpro & SAFS Beta, Germany, canfitpro Lifetime Achiever Award, BCRPA Trainer
Charlene Kopansky B.Sc. Human Kinetics, B. Ed., Présidente et fondatrice de CALA Inc. Charlene est une personne dynamique et engagée qui personnifie la vision de l'excellence. Charlene a enseigné au secondaire la biologie, les sciences et l'Éducation physique ainsi que des cours de conditionnement physique sur musique au niveau universitaire. Ses compétences en chorégraphie, course aquatique, entrainement personnel, conditionnement physique et aquaforme ont fait d'elle une conférencière appréciée au Brésil, Trinidad et Tobago, Mexique, Australie, Allemagne, Cuba, République Dominicaine, Angleterre, Israël, Afrique du Sud, Nouvelle Zélande. Ces reconnaissances professionnelles inclues « Meilleure conférencière » et Conférencière de l'année- Allemagne, Reconnaissance bénévole et Leadership-OFC, Who's Who Femmes canadiennes en conditionnement physique – Châtelaine magazine, Instructeur de conditionnement physique de l'année-Fitness Institute & Conférencière spécialiste de l'année-CFP.
Master Trainers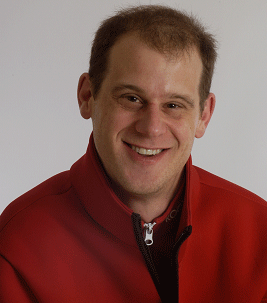 Harries, Dylan, CALA Master Trainer and Creative Director
Dylan Harries, Master Trainer and Creative Director, B. Rec., B.Sc. (HK), C.A.T. is an International Presenter known for inspiring fitness leaders with passion, high energy, technique & creativity. With 19 years of fitness experience, Dylan is the Regional Director of the Kanata YMCA-YWCA in Ottawa Canada. In his spare time, he is a renowned athletic trainer & performance coach to world level figure skaters. He is canfitpro, CALA, YMCA, Spinning (star 2), SPI (2), TRX, Gym- Stick, Bosu, Bender Ball, HydroRider, & NCCP (2) certified. Dylan offers numerous workshops that you can host at your facility. Dylan can create a workshop specific to your facilities needs.
Dylan Harries B. Rec., B.Sc. (HK), C.A.T. est un conférencier international connu pour l'inspiration qu'il insuffle aux instructeurs de conditionnement physique, avec passion, énergie, technique et créativité. Avec 19 ans d'expérience en conditionnement physique, Dylan est le directeur régional du YMCA-YWCA de Kanata, à Ottawa, Canada. Dans ces temps libres, il est un entraineur athlétique et de performance reconnu mondialement en patinage artistique. Il est certifié CanFitPro, CALA, YMCA, Spinning (star 2), SPI (2), TRX, Gym- Stick, Bosu, Bender Ball, HydroRider, & NCCP (2).
Download a list of available CALA workshops Dylan Harries (Master Trainer) offers. If you see anything of interest, please forward your wish list to CALA.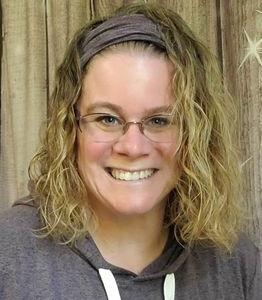 Queen, Jennie, CALA Master Trainer
Jennie Queen, Master Trainer has over 20 years of experience in developing, training, presenting & teaching many aspects of fitness & aquatic programming. Jennie has a passion for everything aquatic & fitness. Jennie is a true visionary & leader in the industry & a Recreation Supervisor with the City of Ottawa. Along with her many aquatic related certifications, she is a certified Aqua fitness Leader, Assessor & Trainer with CALA, & a Group Fitness Instructor & Personal Trainer CFP and SPI & holds a Diploma in Fitness & Lifestyle Management. Jennie enjoys continually educating & challenging herself to stay informed & up to date with the fitness industry.
Jennie Queen WAvec plus de 20 années d'expérience dans le développement, la formation, la présentation et l'enseignement de nombreux aspects du conditionnement physique aquatique et la programmation, elle a une passion pour tout ce qui est aquatique et conditionnement physique. Jennie est une véritable visionnaire et leader dans l'industrie et une superviseure des loisirs à la Ville d'Ottawa. Avec ses nombreuses certifications liées aquatiques, elle est une instructeur de conditionnement physique certifiée en aquaforme, évaluatrice et formatrice CALA, et entraineur personnel PCP et SPI et détient un diplôme en Fitness & Lifestyle Management. Jennie est toujours à l'affut des nouvelles formations et reste informée des nouveautés dans le domaine du conditionnement physique.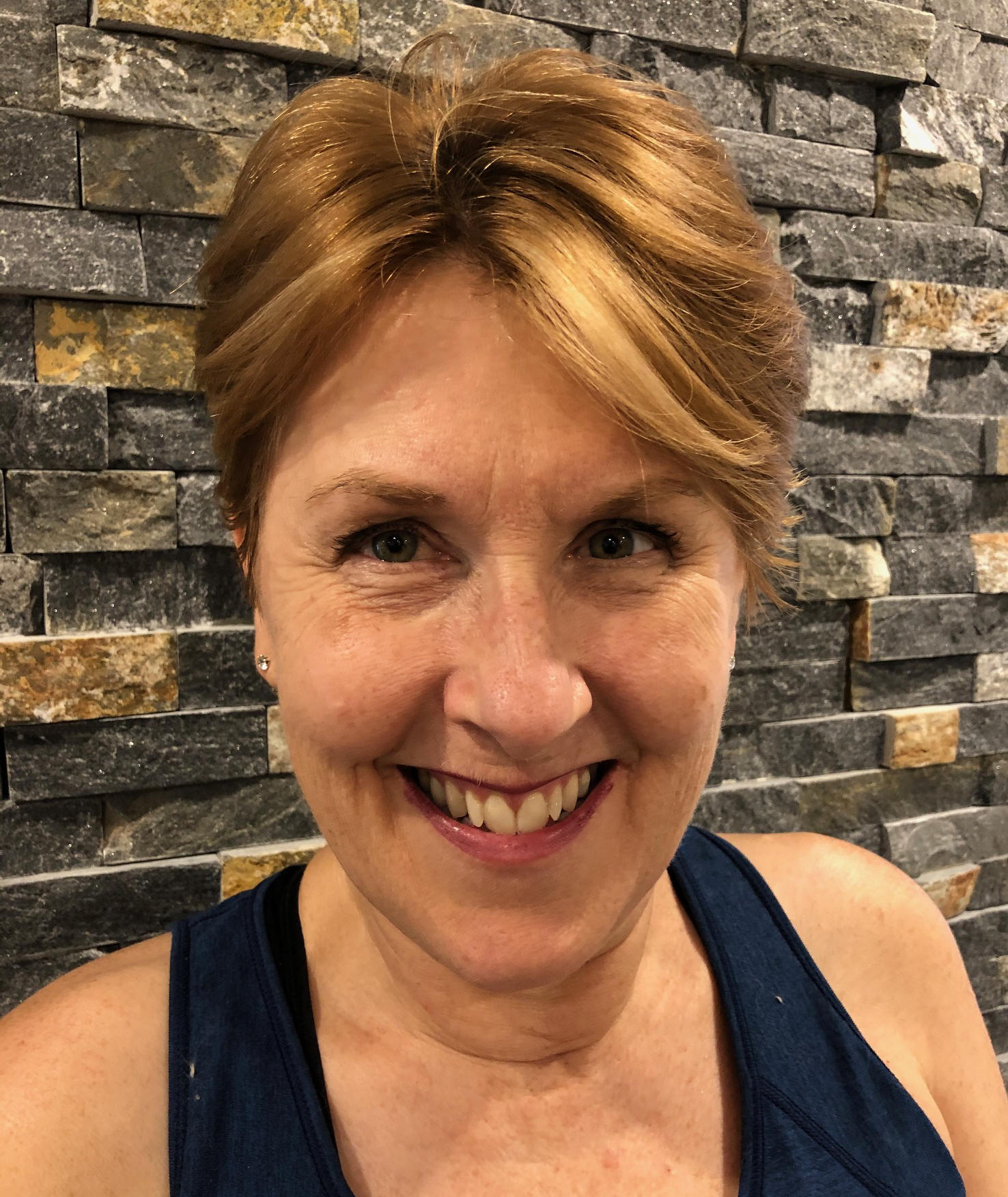 McKeown,
Katherine
, CALA Master Trainer and Certification Coach
Katherine McKeown, Master Trainer and Certification Coach is a very proud member of the CALA Trainer Team. Katherine brings an infectious enthusiasm, sense of humour and a deep desire to further her own learning every day. Her greatest strength is her insatiable curiosity about how concepts can be presented with relevance and heart in limitless ways according to the unique creativity which resides in all of us. Having been a fulltime teacher for 30 years, she brings considerable insight into the process of learning and the critical importance of celebrating the gifts, skills and abilities of all learners through a Holistic lens. Katherine offers numerous workshops that you can host at your facility. Katherine can create a workshop specific to your facilities needs.
Download a list of available CALA workshops Katherine McKeown (Master Trainer) offers. If you see something of interest, please forward your wish list to CALA.

McLaren, Michelle, CALA Master Trainer
Michelle McLaren, B.Kin, RMT, CALA Trainer, STOTT Pilates Instructor, CanFit Pro FIS
Michelle has been active in the fitness industry for the past 30 years. She has been an instructor trainer for the Canadian Aquafitness Leaders Alliance for 19 years, travelling all over Canada teaching Aquafit instructor courses and various workshops at fitness conferences. She is also a Certified Matwork Level 1 & 2 STOTT Pilates Instructor and a Fitness Instructor Specialist with CanFit Pro. With her strong background in Kinesiology and Massage therapy, Michelle has profound understanding of the human body and can put together innovative as well as functional exercises and class designs.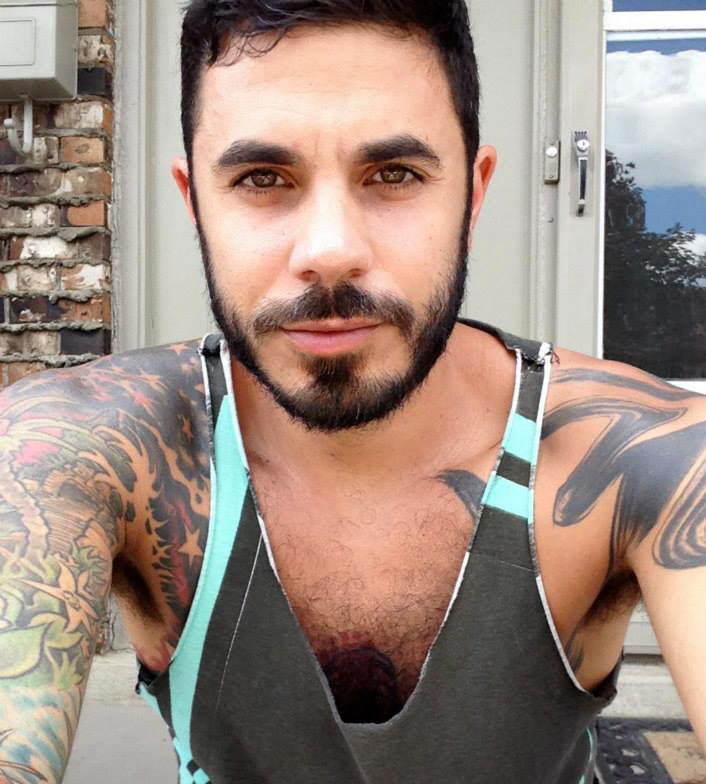 Notargiovanni, Karl, CALA Master Trainer
Karl Notargiovanni, Acupuncturist, B.F.A. Choreography; CALA Trainer; Massage Therapist, Yoga Instructor, Co-Author of CALA Aqua Yoga Specialty Course l. Karl is skilled at blending several disciplines to connect movement, memory and imagery encouraging the practice of engaging the body through consciousness. Teaching for many years, he has developed a unique perspective in his leadership. Karl is passionate about exploring these connections and sharing them through energetic classes and workshops
Karl Notargiovanni B.F.A. Chorégraphie; Formateur CALA; Massothérapeute, Instructeur de Yoga, Copropriétaire de "Yoga for the People", Co- auteur du manuel de formation spécialisée CALA Aqua Yoga expérience de mouvement linéaire. Karl est doué pour intégrer plusieurs disciplines et les connecter à travers le mouvement, la mémoire et l'imagerie, encourageant la pratique d'engager le corps à travers la conscience. Enseignant depuis plus de 15 ans, il a développé l'excellence de son leadership. Karl est passionné par l'exploration des connections et les partage à travers l'énergie de ses courts et ateliers.
CALA Trainers
Murphy, Kristin, CALA Trainer
Kristin has been passionately involved in the fitness industry for two decades. She began her journey as an aqua fitness instructor through CALA, and then expanded into land fitness with the LesMills programs and now enjoys teaching a variety of freestyle programs. She graduated with a Degree in Translation, which helps in her day to day work as a Project and Policy Coordinator with Transportation Services at the City of Ottawa. She is certified in various disciplines including Aqua fitness (CALA), Spinning®, TRX®, Fitness Instructor Specialist (CFP). She is now a Master Trainer for Tabata Bootcamp™ and Barre Above™ as well as a trainer, presenter and assessor for CALA. She continuously finds ways to help her participants and students challenge and better themselves. As a wife and mother of 2 young girls, Kristin is always on the go, incorporating fitness into every aspect of her life.
Download a list of available CALA workshops Kristin Murphy offers. If you see something of interest, please send your wish list to CALA.
Cole, Deb, CALA Trainer
I became CALA trained and certified in Group Aquafitness in 1996 and have been teaching classes ever since on the Sunshine Coast. In 2013, I attended CALA's 20th anniversary celebration in Antigua and also travelled to Whitehorse, Yukon to complete the CALA Trainer for Trainers Course. I am proud to be a CALA Trainer and Assessor. After a 30+ year career in Recreation with the Sunshine Coast Regional District I am heading into the next phase of life, retirement from full time work. I look forward to facilitating more CALA Courses, Clinics and workshops and will have the freedom to do so. My goal is to inspire others to embrace and experience the powerful healing qualities of water. I look forward to continuing to spread the CALA philosophy, one that "encourages the mind to discover, the spirit to soar and the body to enjoy the wonders of movement in water".
I love to spend time with my granddaughters, cook and walk with the dog. I believe that you should "never pass up the opportunity to dance!
Davis, Janet, CALA Trainer
Janet Davis graduated as a Physiotherapist in 1986 from U of T. She is one of the owners and operators of a sports physiotherapy clinic, Club Physio Plus. Janet has her sports certificate from the Sports Physiotherapy Division and treats athletes at the provincial, national, and international level in various sports. She is also a STOTT certified Pilates instructor in reformer and mat and Pilates certification specialist for CPTN. She is a CALA certified Aquafitness and Aquatic Post Rehabilitation instructor and Trainer and is an international course conductor in Aquatherapy. With her involvement as a clinical lecturer at U of T and lecturing for various affiliations such as CAN-FITPRO, CPTN, and CALA, education and exercise to prevent injury and enhance performance has become one of her major lifetime goals.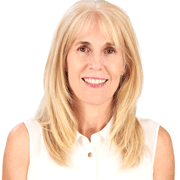 Graham, Jaye, CALA Trainer
Jaye Graham is a graduate from the University of Guelph in Management & Economics & is a Canadian Black Belt Champion. She has 18yrs experience working with UofG & City of Guelph. Currently, Jaye assists in Rehab with clients 1-on-1, teaching a Special Aqua Program & is a CALA Trainer & assessor & certified in the UofG Weight Training & Personal Training programs. Jaye leads Water Running & Aqua Fitness classes & is personal training clients on land. She has her own business H2O Works. Jaye is CALA certified in Group Aqua Fitness, Water Running and Healing Water: Aquatic Post Rehab.
Jaye Graham est diplômée de l'Université de Guelph en Gestion et économie & est une championne canadienne ceinture noire en XXX. Elle possède une expérience de travail de 18 ans auprès de l'Université de Guelph et de la ville de Guelph. Actuellement, Jaye fait de la réadaptation en 1 pour 1 avec ses clients, enseigne un programme aquatique pour populations symptomatiques & est une formatrice et évaluatrice CALA, en plus d'être certifiée en entrainement musculaire et entrainement personnel de l'Université de Guelph. Jaye enseigne la course aquatique et le conditionnement physique aquatique de groupe, en plus de ses clients en entrainement personnel. Elle a sa propre entreprise H2O Works. Jaye est certifiée CALA en entrainement aquatique de groupe, en course aquatique et en réadaptation aquatique.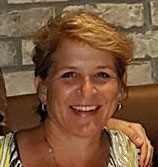 Hall, Mary Lou, CALA Trainer
Mary Lou Hall Fitness Specialist, George Brown College, CALA Trainer: VWT, GAF & HydroRider. CALA certified in VWT, GAF, HydroRider & Healing Waters: Aquatic Post Rehab. Mary Lou brings 28+ years experience from the fitness & wellness industry. She teaches a variety of classes each week that include Hydrorider, Boot Camp, AquaArthritis, MS & Stroke Re-motion, General Fitness and Personal Training. Delivering her classes in the Burlington, Oakville & Mississauga Region, Mary Lou shares her enthusiasm & passion about the benefits of moving in water & connecting the body, mind & spirit.
Ito, Julia, CALA Trainer
Julia Ito, BPHE, MSc. PT is a Physiotherapist and CALA certified instructor and course trainer (Foundations of Vertical Water Training, Healing Waters and Group Aquafitness), combining her technical knowledge and her love of aquatic exercise and seeing first-hand the healing effects of the water. Whether in the clinic or in the pool, Julia has treated a variety of musculoskeletal conditions and is on a lifelong path of learning new skills to add to her practice.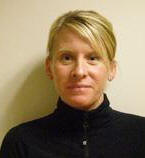 Jane Jones, CALA Trainer
Jane Jones has been involved in aquatics since the mid 90's and teaching aqua fitness since 1999. Jane became associated with CALA in 2008 and has been an Approved CALA Trainer in the CALA Foundations of Vertical Water Training and the CALA Group Aquafitness Specialty Training and Certification Course since 2011. Jane is also CALA Certified the following Specialties: Healing Waters – Aqua Arthritis and Joint Disorders, Aqua Yoga and Water Running. Jane enjoys travelling to communities to share her energy and passion for aqua fitness through a variety of CALA workshops. Jane spent her younger years as a synchronized swimmer and then joined the competitive triathlon world representing Canada at the BG 2008 World Championships and completing Ironman Canada in 2009. Now Jane trains for 'life' and races for the fun of it! Jane works full time for the City of Kelowna and teaches a variety of aqua fitness, healing waters, aqua yoga and water running classes year-round.

Nathan Muir-Cressman, CALA Trainer
Nathan has been working in aquatics since 2014. Nathan became CALA Certified in Group Aquafitness in 2016 and earned status as a CALA Trainer in Vertical Water Training and Group Aquafitness. Nathan has also facilitated CALA workshops to inspire instructors. His passions include swimming, hiking, dancing and running. Currently, Nathan is pursuing a degree in Management Finance and Economics at the University of Guelph. Born and raised in Whitehorse, Yukon Nathan's goal is to improve the active life of people in the North through aquatics

Noonan, Shelagh, CALA Trainer
Shelagh Noonan, BA (UPEI), B.Ed, (UBC), CALA Certified & BCRPA Aquafitness Trainer, BCRPA Weight Training & Group Fitness Instructor, Certified Fitness Consultant (CFC), Certified Yoga Instructor (SOYA). Shelagh is the CALA West Regional Director and works as a Fitness Consultant at The Hills Health Ranch. As a certified Nia Blue Belt, Shelagh is a believer of "through movement we find health".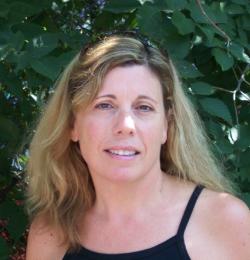 Northcott, Linda, CALA Trainer
Linda Rampen honours degree from Ontario College of Arts, involved in water – as a lifeguard, instructor & aquatic assistant supervisor. Worked at Oakville Pain Rehab Clinic for 10 years gaining insight in the post rehab field. Specializes in CALA Healing Waters program, also an advanced LSS instructor trainer. Linda programs the only Municipal Therapy Pool in Mississauga.
Ray, Lesa, CALA Trainer
Resides in Kingston, ON, Canada and has earned the following credentials: Physiotherapy and Occupational Therapy Assistant (PTA/OTA), CALA Certification in the Group Aquafitness Specialty, and NCCP Track & Field Coaching Status. Lesa enjoys helping people achieve their fitness and rehabilitation goals. She loves the challenge of facilitating group aqua fitness classes for a variety of ages, health levels and physical abilities. Lesa's diversity of training and education in a Physiotherapy clinic, in courses, workshops and conferences with CALA and as a coach in Track and Field, has helped her to develop techniques to share with her clients in a variety of classes. Lesa facilitates Boot Camp/Power, Sport Specific Crossover, Pre and Post Surgery and regular Aquafitness classes/sessions to help clients improve and enhance their movement skills, safely and effectively. Enjoying aquafitness classes many years ago as a participant, changed Lesa's focus from land to water exercise. Lesa is currently in process of completing her CALA Trainer and is classified as an Apprentice Trainer in Group Aquafitness. June 2014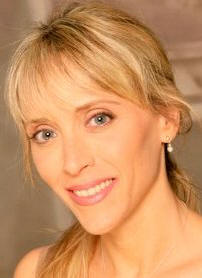 Sawler, Nancy, CALA Trainer
Nancy Sawler, CALA, CFP, CHRM, Dip. Business Management. Nancy is actively involved in health promotion as an instructor, personal trainer & director of corporate health with Cambridge Group of Clubs. She has been teaching aquafitness for 19 years & is Owner of WaterWays Fitness, specializing in aquafitness classes, Aqua PT & CALA affiliate continuing education programs. With a passion for business & a love of fitness, Nancy is well known for her energetic & informative presentations.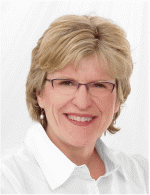 Weerdenburg, Carol, CALA Trainer
Carol Weerdenburg (M.Sc.) is a CALA, Gymstick & BenderBall Master Trainer, Y & canfitpro certified & Professor at Algonquin College. Get charged up by Carol's in depth research bringing meaningful evidence based information about training in water to you.
International CALA Training Team

Dale, CALA International Trainer
Dale trains in Port St. Charles Wellness Barbados We look forward to welcoming CALA members and friends to beautiful Barbados. Dale's biography to be posted.
Netzer, Oded
, CALA International Trainer
Oded Netzer's, trains leaders in Israel at Total Fitness Israel Group Aquafitness Certified Leaders. Oded's biography to be posted
Retired Trainers
Since 1993, the CALA internationally recognized team of trainers has grown with talented and dedicated Aquafit Trainers. They have developed highly skilled CALA Certified Aquafit Instructors who educate their participants to know their bodies and to take responsibility for their bodies. To them Aquafitness is not just moving in the water but rather using water to heal. Aquafitness is a full body workout, MIND, BODY AND SPIRIT. CALA extends their appreciation for all the outstanding contribution they made to the CALA organization and wish them well in their retirement.

Berthault, Maryvonne, Retired CALA Trainer
MARYVONNE BERTHAULT CALA National Presenter, Trainer & Assessor, CALA & YMCA certified Aquafit Instructor, CALA HydroRider and Water Running Specialist, YMCA & Can-Fit-Pro Personal Trainer & Fitness Instructor Specialist. Maryvonne has 20 years experience catering to personal training clients and groups on land and in the water. She also translated many CALA workshop and courses. An avid cyclist, runner, swimmer, skier and backpacker, Maryvonne is dedicated to healthy living & loves sharing her knowledge & her passion for health, wellness & movement. Bilingual
Cook, Brian, Retired CALA Trainer
Brian Cook, B.Sc. Human Performance, has extensive experience developing and managing private fitness clubs and employee fitness programs, fitness consulting, and training staff in fitness, sport training and rehabilitation. He has competed in a variety of sports and has trained athletes at all levels. At times a runner, cyclist and swimmer, he has always pursued a regular resistance training routine. Brian has worked as the senior Kinesiologist at physiotherapy and rehabilitation clinics, instructing the Aquatic Exercise Therapy class for MVA, WSIB and private physiotherapy patients. Brian has co-authored several books and training manuals: Strength Basics - Your guide to Resistance Training for Health and Optimal Performance; CF Express Programme Guide to Strength and Muscular Endurance and GET STRONG - A Sensible Guide to Strength & Muscular Endurance. Brian is a CALA Trainer (since 1995!) in the CALA Healing Waters Program.

Curry, Angela, Retired CALA Trainer
Angela Curry, Bsec (med)/Phlebotomy, Fitness Management, CALA, CFP F.I.S., C.O.R.E., M.B.S., NSFA P.T., WTF Red/Black Stripe TaeKwonDo. Fitness Program Coord & Personal Training Supervisor at Acadia U. In the fitness industry for 20 years, she welcomes the challenge of teaching & mentoring new leaders, providing "new & renewed" energy to her classes & training the CALA Course on a regular basis. Having traveled to Korea & Japan to compete in the World TaeKwonDo Championships, she now brings her kicks & punches to the water, providing power & enjoyment with a bit of an H2O twist.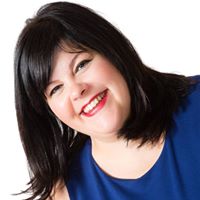 DeGrace, Amanda, Retired CALA Trainer
Amanda DeGrace has been actively involved in the fitness and aquatics for over ten years now, and through the last few years has taken a strong interest in further developing individuals minds, bodies and spirits to create more active and healthy lifestyles. Amanda strongly believes that through a healthy and active lifestyle individuals are able to develop a stronger passion and desire for life and its positive surroundings. Amanda has presented and trained at many CALA events and CanFit Pro Montreal and Toronto conferences. B. SocSc LSR, CALA, CFP, Mad Dogg, TWIST, YMCA, LSS, Red Cross.
Amanda DeGrace a été activement impliquée en conditionnement physique et les sports aquatiques depuis plus de dix ans maintenant, et a eu un vif intérêt à travers les années pour la poursuite du développement des individus : esprits, corps et intellects pour créer des modes de vie plus sains et actifs. Amanda croit fermement que grâce à un mode de vie sain et physiquement actif, les individus sont capables de développer une passion plus forte et un appétit de vivre avec une attitude positive. Amanda a présenté et formé pour de nombreux évènements et conférences CALA, Can Fit Pro de Montréal et de Toronto. SN SdS, CALA, CFP, Mad Dogg, TWIST, YMCA, LSS, Croix-Rouge.

Laporte, Chantal
, Retired CALA Trainer
Chantal Laporte, B.Sc. Athletic Therapy, M.Sc. Neurological studies. Chantal Laporte, B.Sc., M.Sc. Gestionnaire du Centre des Loisirs de Kanata à Ottawa, active dans l'industrie du conditionnement physique depuis plus de 16 ans comme instructrice et formatrice. Certifiée avec le YMCA/YWCA et CALA. Formatrice depuis 1996 avec le Y de Montréal et Ottawa et depuis 2000 avec CALA. A le plaisir de former, entraîner et d'évaluer maints instructeurs et de présenter plusieurs ateliers en français et anglais au Québec et en Ontario I am currently managing the Kanata Leisure Centre and Wave Pool, I have been with the City of Ottawa as a fitness specialist and manager for 6 years, also worked with the Montreal and Ottawa YMCA and YWCA as an Aquatic and Fitness Coordinator for 7 years. I am currently leading aquafitness and group fitness classes including Yoga and Pilates in Ottawa and have been involved in the Fitness Industry for the past 15 years as an instructor and trainer. I am CALA and YMCA/YWCA certified. I have been a presenter and trainer with CALA since 2003 and a presenter and trainer with the YMCA/YWCA since 1996. I have presented muscle focus, choreography and musicality workshops and is an active Foundations Trainer at various CALA events held in Ottawa, also presented at the National Capital YMCA Connexion conference for the past 3 years and I am an active Trainer and presenter for Group Fitness at their Education Centre. Past workshops include Aqua Abdominals, Aqua Choreography, I've Got the Music in Me, Musicality 101, Shallow and Deep Water New Moves, Aqua Yoga, Aqua Kickbox, and a variety of Master classes.

Leblanc, Marie Claude, Retired CALA Trainer
Marie-Claude Leblanc B.Sc. Kin, PT, CALA trainer. Marie-Claude is a dynamic & energetic person. She specializes in aquafitness training, rehabilitation, management & fitness evaluation. She also keeps busy with a personal training and rehab programs while finishing a masters degree at Université de Montreal. Marie-Claude holds certification through YMCA, Mad Dogg, CPM, Secondwind & CALA.

Marie-Claude Leblanc B.Sc. Kin, PT, Formatrice CALA. Marie-Claude est une personne dynamique et remplie d'énergie. Elle se spécialise en formation en aquaforme, réadaptation gestion et évaluation de la condition physique. Elle s'occupe de clients en réadaptation et en entrainement personnel, toute en terminant une maitrise à l'Université de Montréal. Marie-Claude est certifiée YMCA, Mad Dogg, CPM, Secondwind & CALA.
Richards, Pat, Retired CALA Trainer
PAT RICHARDS BPHE, BED, CALA. Pat is a Level Four volleyball coach & a Level Two Dragon-boat coach. She has worked in the fitness field for over 35 years. In that time she has trained a broad range of individuals from elite athletes to special needs individuals in the water. She has worked in large & small group formats, as well as individual personal training. Recently retired from the University of Guelph as the Lifestyle/ Fitness Program Supervisor Pat presently spends time facilitating course & workshops for CALA, coaching & enjoying cottage life. Pat believes that active people are happier people, & motivates people to be just that.

Zador, Kathy , Retired CALA Trainer
Kathy Zador 30+ year teaching career, involved with CALA since 2001. Lifetime involvement with water, swimming, boating & beach lifeguarding. When the "Y" cancelled the FibroMoves program Kathy contacted City of Kitchener pools for their assistance in continuing it with her voluntary leadership. Certified CALA Healing Waters.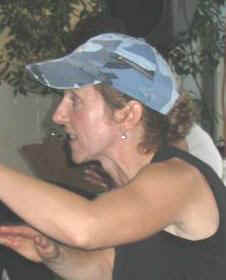 Znak, Suzanne
, Retired CALA Trainer
Suzanne Sawell/Znak has a B. P.H.E., from MacMaster U. In the fitness industry since 1990, Suzanne is a CALA trainer. Also a certified instructor in CanFitPro & Body Pump, a CPR, First Aid & is a certified paramedic & Personal Fitness Trainer & Lifestyle Consultant (OASES). Formerly Fitness Director & Group Fitness Coordinator at Cedar Springs Club, for 8 years
International Retired Trainers
Dieterich, Darin
, Retired CALA Trainer
Darin Dieterich, named as a top presenter in Germany, Canada and Switzerland, Darin has blended years of hard work, talent and education, earning him a spot as one of the fitness industry's brightest innovators. Darin has appeared in over 40 countries and educated over 10,000 fitness professionals. In 2004, Darin was honoured as Germany's "Fitness Educator of the Decade" by Germany's top rated consumer magazine Shape-Up. Darin has produced fourteen top selling video workouts. Darin is the fitness education director for Royal Events. In just over three years, Royal Events is quickly closing in on its 300th event. Darin earned CALA certification in 1997 and has presented for CALA at several national conferences and in the UK.

Heinrich Bettin
a
, Retired CALA Trainer
Bettina Heinrich, B.P.H.E. the First German CALA trainer, certified with CALA and Speedo, SAFS BETA, LEAD (Germany) and a qualified personal trainer, winner of "Aquafitness Presenter of the Year 2002: Germany, Austria and Switzerland". Bettina recently moved to New York to join her 'sweetie' and will 'no doubt' be training more often for CALA, in Canada.