CALA has gone ZOOM
CALA is now offering CALA Training Events through ZOOM and FACEBOOK. Live Workshops and Courses are offered through ZOOM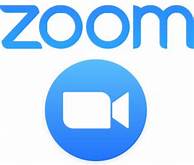 and self-study is offered through FACEBOOK

recordings of the ZOOM session. Visit the Upcoming Event page for a list of the available training sessions.
Our CALA Master Trainers have been outstanding CALA Training Events since March 2020. Thanks to our outstanding Team of Master Trainers, these sessions have been well attended by members throughout the world.
Meet our Master Trainers who have delivered the training. In 2021, other CALA trainers will be offering workshops and/or courses. Keep checking the Upcoming Event web page.
Karl Notargiovanni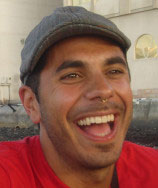 Katherine McKeown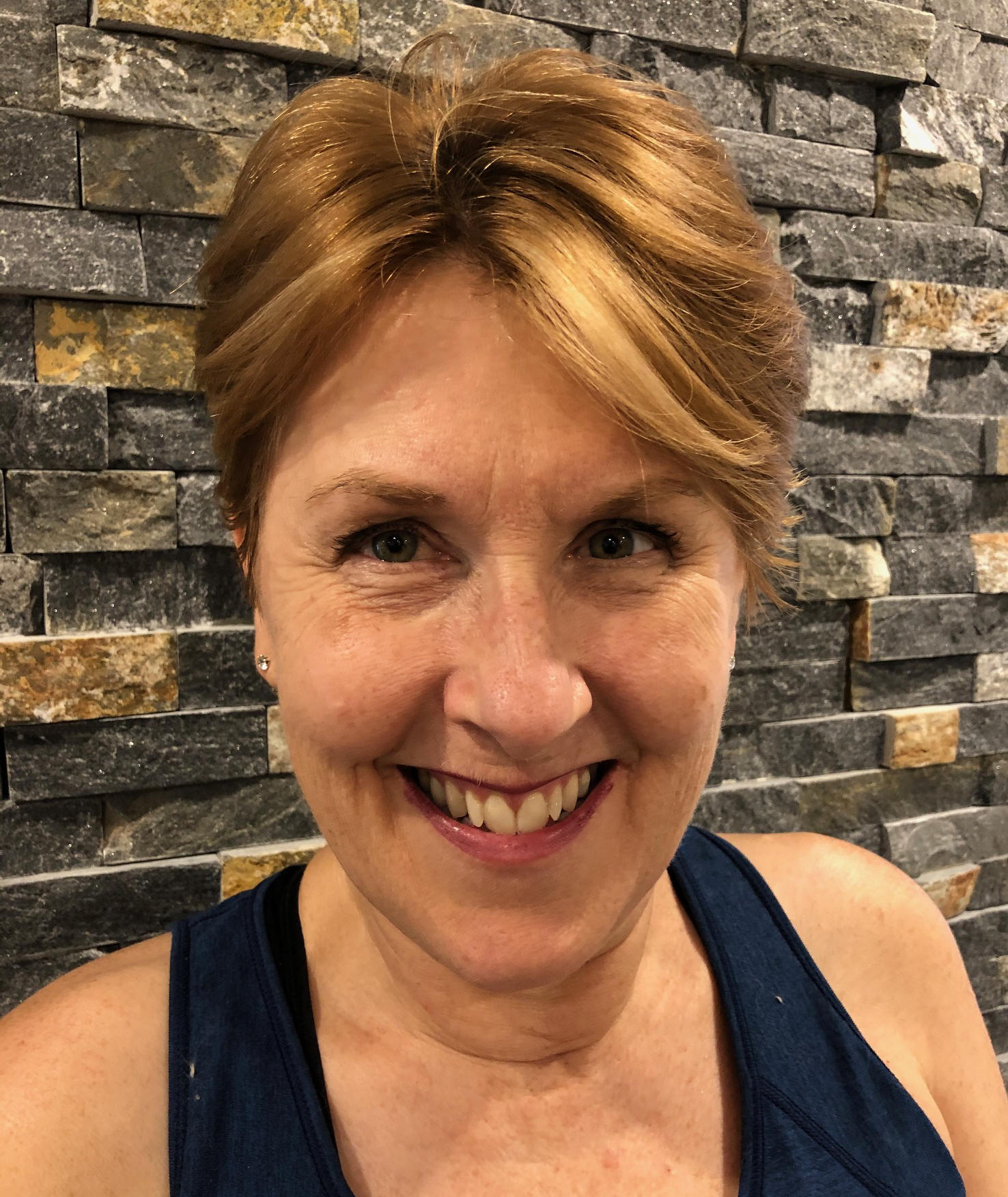 Charlene Kopansky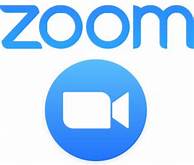 Currently Scheduled ZOOM ONLINE Events and Self Study Events can be found on the CALA Upcoming Event page
http://www.calainc.org/Upcoming/upcoming_events.htm
---
CALA is now on Social Media
It's time for you to Catch the Wave🌊
CALA is all about a building a strong community of aquatic fitness professionals through connection, inspiration, motivation and education.
Join the CALA Wave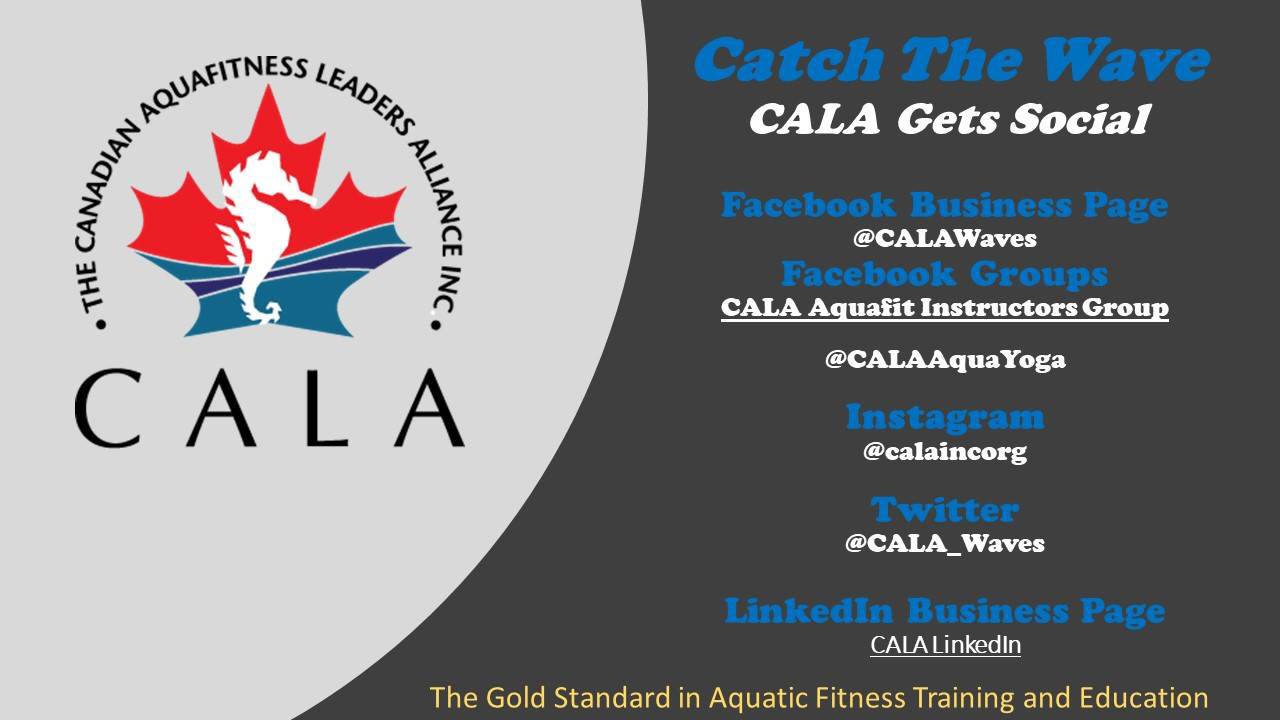 🌊Facebook Business Page is where to go to find upcoming courses, workshops, tools and resources for organizing and hosting events and so much more... http://ow.ly/J3R750uHXaI
🌊Facebook Groups are closed groups especially designed for CALA trained and certified instructors. Here you will find everything you need to hone your craft, level up your skills and stay connected with current events and trends. https://www.facebook.com/groups/1446656998934670/
🌊Instagram will give you some really fun behind the scenes photos and videos, live video chats and the video WaveLink Editions too. You may even find some great giveaways here.
Follow us https://www.instagram.com/calaincorg/?hl=en
🌊 Twitter is all about staying current with CALA news. Short little insights and fun facts will ripple through this feed. Follow @CALA_Waves Follow us here: https://twitter.com/CALA_Waves
🌊LinkedIn Business Page is a great place to go to find some free resources and up to date information on courses, workshops and what is in production.
Stay connected here: https://www.linkedin.com/company/39785213
Remember that together we are stronger. Connection and collaboration brings the CALA community together.
We need you to:
💙Follow us
💙Like, Share & Comment
💙Invite others to join our community.
💙Help us #makesomewaves
💙Your CALA Training Team
---
To learn more about SOCAN licensing, visit www.socan.com
Use on legally licensed music for your Aquafit Classes.
suggested resources
---
CALA Newletter
CALA members contact CALA if you are not receiving your newsletter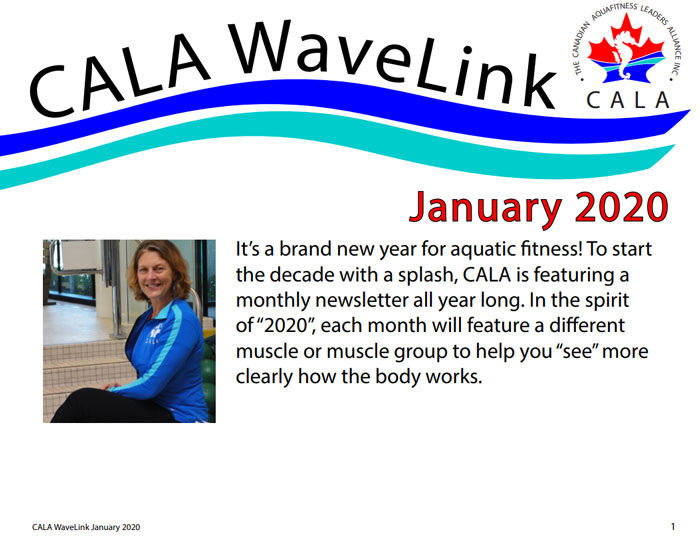 ---
CALA at the York Region Spring Fling event on May 15, 2019 at
Markham Pan Am Centre.
Charlene Kopansky and Katherine McKeown experienced a successful Trade Show, with so many conference delegates congratulating CALA on continuing to offer the Gold Standard in Vertical Water Training.
CALA is GOLD, providing opportunities for individuals to Gain, Outstanding, Leadership, Delivery skills.
---
Charlene and her leadership team are at the Toronto Canfitpro conference August 16-18 2019.
---
Charlene on the cover of Canfitpro Magazine - November 2016

Charlene and the other presenters at the the Woman Who Influence Event in August
---
Charlene Kopansky, President and Founder canfitpro Lifetime Achievement Award 2013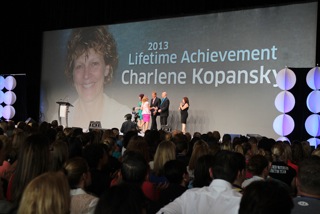 ---
Another reason to cross train – Land Meets Water…
Water is magical - buoyancy unloads the body, and impact decreases with increasing depth of immersion.
Athletes and other fitness enthusiasts who participate in land based activities that include a significant amount of 'landing' run the risk of developing a condition called foot-strike hemolysis. This may result in rupturing of red blood cells affecting the ability of the body to maintain the iron needed to carry oxygen.
Runners have been found to develop hemolysis, whereas long distance cyclists have not. Schumacher et al, 2002 suggested that repeated foot strikes associated with running destroy red blood cells.
---
Water Works!
A young man suffering from a serious back injury came to the pool with his child. He kept a close eye on the exercises the instructor was doing with client. He asked can you make me walk, the doctors said I would never walk. I've been in the wheelchair for 4 years now. No promises the instructor said but if you want to try we can work together. After 1.5years a miracle happened. Up to then the instructor move the man's legs. One day he said, I want to do it myself. With total commitment he started to move his legs himself. With time the instructor would tell him the exercise and he would do them. When he went to the doctor, the doctor noticed major changes. He asked what he was doing. The man said exercising in the water. When he told the doctor the exercises he was able to do, the doctor said it is not possible, your movements are spontaneous muscle contractions. There is no way you will ever be able to control your movements. The man said to the doctor, the instructor tells me the exercise and I do them. The instructors mixes up the movements so I have no idea what they are going to make me do. How can this be spontaneous muscle movement. The long story short is, he now walks with braces and has returned to work.
---