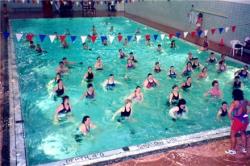 Periodically the CALA Webmaster will make announcements regarding employment, CALA events, web modifications, etc. To receive these announcements, all you have to do is register.
If you have a job posting or special CALA Event that you would like to share with the people on the list, please send it directly to the CALA Webmaster webmaster@calainc.org The web master reserves the right to edit or decline a posting.
Important
All inquiries about the CALA WebNews should be directed to the CALA Webmaster webmaster@calainc.org . Please do not send inquiries to CALA.
Note: CALA is not responsible nor liable for the accuracy of any information exchanged unless it is CALA owned information. The mailing list is not sold or provided to any third party. Messages considered inappropriate will not be allowed posted.
The Mailing List is comprised of only those who register for the mailing list. This list does not provide you with the ability to email all CALA members.