[ Home ] [ About CALA ] [ Aquafitness ] [ Merchandise ] [ Resources/Links ] [ Training/Hosting ] [ Upcoming Events ] [ Français/Quebec ]

(E&O: CALA continues to review and update their web site.
Web site: Last Update: January 19, 2013 Copyright© Disclaimer
CALA • 125 Lilian Drive, Toronto, Ontario • M1R 3W6, Canada • Phone: 416-751-9823 • Fax: 416-755-1832 • Toll Free: 1-888-751-9823 ( Canada)
Direct all CALA Web Site questions and comments to Donnamarie Kerbashian:


Contact CALA for all other inquiries and comments.


Download free pdf reader

required to open CALA pdf downloadable files

CALA Inc Aqua Yoga Conferences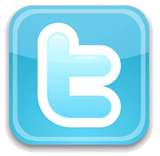 cala_aquafitness
Reg
You may not link to the CALA site nor use the CALA logo without the prior written permission of CALA. CALA reserves the right to ask you to remove all unapproved links and logos. If you would like to have your picture removed from the CALA site, please notify CALA in writing.