Recognized as the Gold Standard in Water Fitness Specialty Programs
Aqua Kickbox, Aqua Cycling, Aqua Running/Jogging, Aqua CALA Infused Yoga, Aqua Barre, Aqua Pre/Post Natal, Aqua Older Adult, Aquafitness and Healing Waters: Aquatic Post Rehabilitation - Training and Certification

Announcement: Please send all communication to cala_aqua@mac.com cala@interlog.com is NO longer active

Important Notice:
As a result of the Corona virus, CALA has had to postpone planned training events. Until further notice, CALA will be offering online live workshops and courses through ZOOM and Independent Learning through Private Facebook Groups.


ZOOM
Online training
ZOOM is live (you see others that are attending, on ZOOM and you see the instructor and you can chat and interact


For ZOOM sessions you need to load ZOOM
Go to ZOOM web site (free)

CALA training
ZOOM SIGNUP & JOIN meeting


Independent (self-study)
On-Line Learning

Delivered through Facebook .
Health and Safety is our first priority
Canadian Aquafitness Leaders Alliance Inc. (CALA)



The Canadian Aquafitness Leaders Alliance Inc. (CALA), is dedicated to providing a high quality training, certification and communication network for aquafitness leaders and aquatic rehabilitation specialists. CALA promotes professionalism and excellence through thoughtful integration of the mind, body and spirit.
Charlene Kopansky, President and Founder
Certifying Internationally Recognized Aquafit Leaders since 1993
Hons. B.Sc., Human Kinetics, B.Ed. Sc., P.H.E.
canfitpro Lifetime Achievement Award award pictures
---

American University of Antigua (AUA) Healthy Perspectives: Featuring Charlene Kopansky

View Charlene's interview (utube video) by Veron Solomon on his Health Perspectives show in Antigua. The interview discusses: what is Aquafit, the benefits of exercising in water, the healing properties of water, cross training, variety of class types, who benefits, and becoming fit while enjoying yourself where there is low impact and you are protected from injury and customizing your workout to meet your abilities and goals.

---

Job Posting

---

Announcements

Social Media
Join the CALA Wave🌊

cala_waves CALAlinkedIn
calaincorg Canadian Aquatic Fitness Leaders Alliance Inc.

CALA is all about a building a strong community of aquatic fitness professionals through connection, inspiration, motivation and education.

CALA Discount
CALA membership benefits continue to grow.


CALA Hydrorevolution discount code is "CALA". Discount code valid for CALA members only.


Yes Fitness Music
Breaking News. All CALA Instructors receive a 25% discount on music orders (excluding unlimited App subscriptions).

Contact CALA for discount code, Happy shopping!


Online Training
Download ZOOM

CALA has launched online training events through ZOOM
This is an exciting new way for CALA to offer CALA training events. Earn CECs

During these times, it will be a great opportunity for your participants to learn the theory behind exercising in water. It will help the participants understand: the benefits of each exercise, muscles and joints used for each exercise, proper form and understand the magical properties of water.
CALA Events/Certification Schedule

Accreditation: Workshops & Conferences accredited by CALA, canfitpro, BCRPA, SPRA, OFC, CFES TRO
CALA Courses are also canfitpro accredited * 4FIS, 4PTS, 4OAS
CALA training events are routinely eligible for AFLCA continuing education credits. If you are AFLCA Certified, you will need to petition for credits using the AFLCA CEC Petition Application forms
If the course or workshop you are interested in is not listed, please contact CALA directly at
416-751-9823 or email CALA_AQUA@mac.com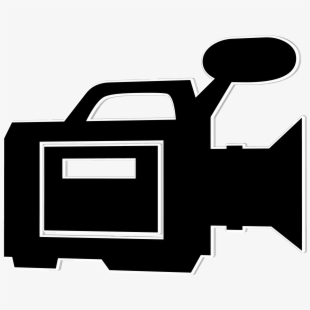 CALA Event Recordings
The CALA ZOOM events are recorded. Only participants register for the ZOOM course or the Facebook Independent study will be invited to join the CALA Private Facebook Group to view the recordings.

Upon registration for the ZOOM course/workshop or Facebook Independent Study, you will be sent an invite to join the CALA private Facebook group where the recordings reside
Water Works!
A young man suffering from a serious back injury came to the pool with his child. He kept a close eye on the exercises the instructor was doing with client. He asked can you make me walk, the doctors said I would never walk. I've been in the wheelchair for 4 years now. No promises the instructor said but if you want to try we can work together. After 1.5years a miracle happened. Up to then the instructor moved the man's legs. One day he said, I want to do it myself. With total commitment he started to move his legs himself. With time the instructor would tell him the exercise and he would do them. When he went to the doctor, the doctor noticed major changes. He asked what he was doing. The man said exercising in the water. When he told the doctor the exercises he was able to do, the doctor said it is not possible, your movements are spontaneous muscle contractions. There is no way you will ever be able to control your movements. The man said to the doctor, the instructor tells me the exercise and I do them. The instructors mixes up the movements so I have no idea what they are going to make me do. How can this be spontaneous muscle movement. The long story short is, he now walks with braces and has returned to work.
Another reason to cross train – Land Meets Water… Water works!
Water is magical - buoyancy unloads the body, and impact decreases with increasing depth of immersion.
Athletes and other fitness enthusiasts who participate in land based activities that include a significant amount of 'landing' run the risk of developing a condition called foot-strike haemolysis. This may result in rupturing of red blood cells affecting the ability of the body to maintain the iron needed to carry oxygen.
Runners have been found to develop hemolysis, whereas long distance cyclists have not. Schumacher et al, 2002 suggested that repeated foot strikes associated with running destroy red blood cells.