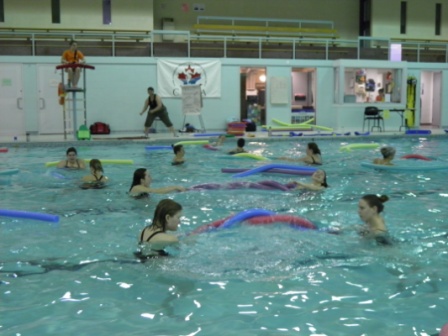 Download a description of available CALA workshops pdf. If a description of the workshop you are interested in is not listed, please contact CALA. CALA would love to design your specific workshop. C
ALA will customize or design workshops to suit the needs of your staff, facility and community.
Attending workshops enables aspiring leaders, current leaders, personal trainers, coaches and participants to learn new information about Aquafitness that they can bring back to class. Attendees can earn CALA credits (CECs) and credits with other organizations.
If you are interested in hosting a workshop or other educational event, please contact CALA. View Upcoming CALA Events